As a Registered Dietitian & Health Coach, She Provides Individual Nutrition Coaching That Focuses on Behavior Changes & Sustainable Habits. An Exclusive Interview With Kayleigh King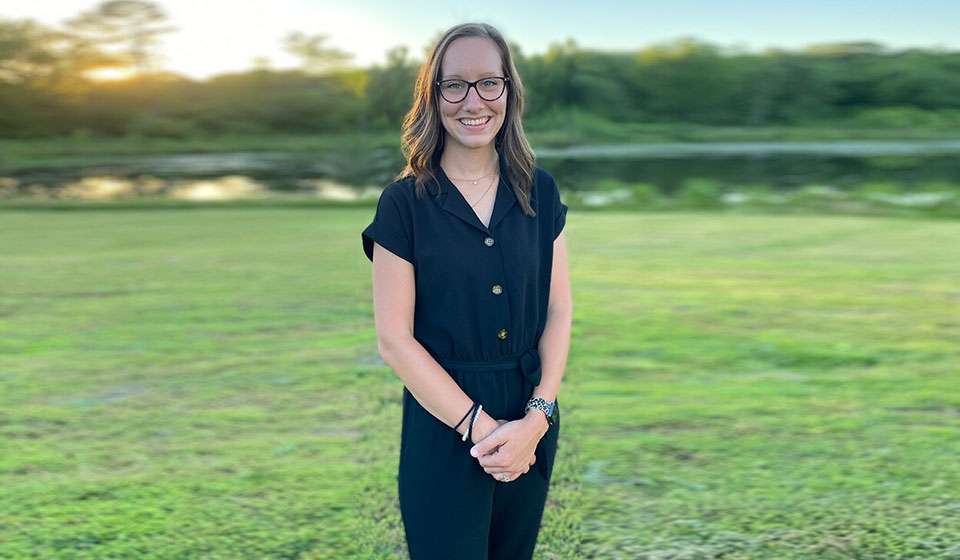 She began her journey in nutrition at Arkansas Children's Hospital (ACH) in 2013 as a hostess in Nutritional Services. While completing her BS in Dietetics and Nutrition, she continued working at ACH until graduating in 2014. "The experience at ACH was a very rewarding one, plus I worked under the supervision of registered dietitians and as part of a multi-disciplinary team: doctors nurses, and others." 
In January 2015, she began working on her Master's degree and was accepted into the Dietetic Internship at the University of Central Arkansas (UCA). The community based internship provided invaluable experience, specifically in counseling and public education.

​After successfully completing the Dietetic Internship and Master's degree, Kayleigh began working as a Clinical Dietitian at Baptist Health Medical Center. "I have spent the last 2 years working with patients with a wide variety of medical diagnoses: diabetes, heart disease, stroke, amputation, paralysis, and more." Working with an interdisciplinary team to help patients set realistic health goals, Kayleigh has helped many patients take control of their nutrition and change their health.
Q: After your education, where did you feel your career path would take you? 
KK: After I completed my Dietetic Internship and Master's Degree, I thought that I would stay in Clinical Nutrition in a hospital setting. However, other opportunities were presented to me and I was able to begin working as a Registered Dietitian in Private Practice seeing clients in an outpatient setting, teaching classes in the community, and working in corporate health. 
Q: You're a Registered Dietitian and Health Coach, can you tell us about the education requirements to be certified? 
KK: In order to become a Registered Dietitian, I had to complete a bachelor's degree from an ACEND-accredited program, complete a Supervised Practice Dietetic Internship Program/Master's Degree Program, pass the Commission on Dietetic Registration's Exam, and obtain licensure in the state of Arkansas. I also have to maintain continuing education hours each year. 
Q: What are some of the common reasons you see from women that you can assist with? 
KK: I see many women who are struggling with developing healthy eating habits, struggling with their weight or body image, and many women who aren't sure what to do when it comes to nutrition. I love working with women to develop healthy eating habits, but also to work on developing healthy thoughts about their health and overall wellness. 
Q: Tell us some of the changes you've made to deal with Covid-19?
KK: In dealing with the COVID-19 pandemic, I have been able to be flexible in offering more virtual sessions, so that my clients do not have to risk exposure to the virus in order to continue with their nutrition plan. 
Q: Can you tell us how you achieve work life balance?
KK: In being self-employed, I have been able to adjust my work schedule to be able to spend more time with my 2 year old son and husband. I have learned to set boundaries with my clients, so that my work life stays at work and does not interfere with the time I have with my family. 
Q: What's one lesson you've learned in your career that you can share with our audience?
KK: One of the biggest lessons that I have learned so far in my career is definitely the importance of taking care of yourself and managing your health before you try to take care of others. You truly cannot "serve from an empty vessel". Often, I meet with individuals who have been caring for someone else in their family for so long that they have completely let their health go. Although I know it is difficult, you absolutely have to take care of yourself to be able to serve others in your life. 
Three Things About Kayleigh King

1. Would you rather vacation in Hawaii or Alaska, and why?
Definitely Hawaii- as a child my family never took vacations to the beach, we would go on other trips, but I didn't go to the beach for the first time until I was in my 20's. Now, I love the beach and try to go every year, so I would love to go to Hawaii! 
2. What app can't you live without?
I'm pretty sure I could not live without my Amazon app!! Ha-ha! Especially this year, I completely depend on Amazon prime for anything that we need! 
3. What are your hobbies?
I love to do any kind of crafting—painting furniture or signs, making t-shirts, any kind of project! I almost always have some kind of project going at my house!