Offering a Great Form of Holistic Healthcare With Amazing Benefits For Women. Meet Entrepreneur & CEO of KC Curves Spa, Krista Woods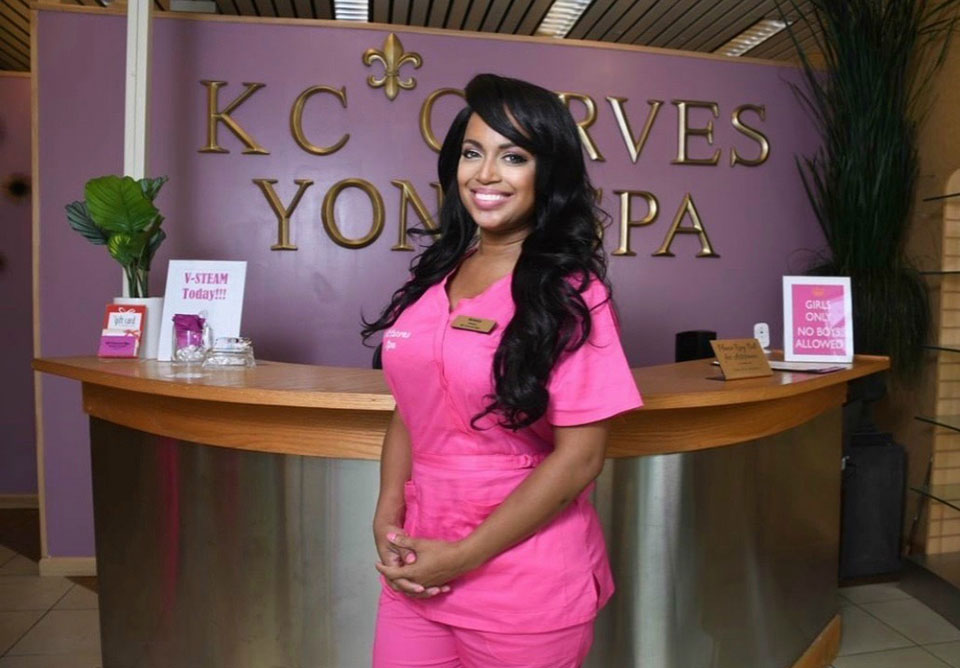 Q: Can you tell us what inspired you to be a business owner.
KW: My previous career was performing stunt work and acting in film and television in California. Once I relocated back to my hometown of Arkansas to be close to my family, I was out of work. I went back and finished my college degree, but available jobs simply didn't pay enough. It was then, I knew I wanted to build something on my own so I asked myself, "If you could get paid to do something you love, what would it be?"
Q: What are some of the services you offer at KC Curves Spa?
KW: My spa is primarily known for introducing the ancient remedy of "Herbal Yoni Steaming" to the Arkansas market. However, we have a unisex location that offers masseuse services such as deep tissue, hot stone, and prenatal massages.
Q: For the women in our audience, can you tell us about some of the health benefits they can achieve with a yoni steam.
KW: We primarily use a universal blend with more than 20 herbs all carefully selected for maximum health benefit for our ladies. 14 of the herbs are directly related to restoring the female uterus to its healthiest state. It regulates menstrual cycles, reduces cramps, releases toxins which are contributors to cysts and fibroids, and encourages healthy circulation. 
For our ladies experiencing menopause, there are cooling herbs that help with hot flashes, and moisture balance. Every individual herb has a variety of benefit so the benefits of the herbs at this level are practically endless. We basically send a load of blood nourishing herbs directly into your bloodstream by use of steam to do wonders for your immune system. I can talk forever about the power of herbs.  

Q: Do you plan on expanding your business or location?
KW: Absolutely, we have a second location that has just opened. I've also received numerous of inquiries of clients requesting locations in other states. We have people that travel from other states just to visit our spa. I'm working on the legalities now so that I can expand through the Midwest.
Q: How has Covid effected KC Curves Spa? 
KW: Due to our first location being in a shopping mall we were forced to close for a while. It was heartbreaking because my spa is my way of helping people be more prepared for these difficult times. I wanted to help them boost their immune systems and give them a place they could reset mentally from living in total fear. It's an optimal time to do as much as we can naturally for our mind and bodies. Since reopening, our clients have been returning which is awesome. It's my goal to get all of my previous staff rehired. Hours were cut at the mall so some of my team lost their jobs.
Q: Can you tell us how you manage your work life balance.
KW: It often feels like there aren't enough hours in a day, but I balance by making time for the other most important things in my life; My loved ones, my fitness, and my spiritual health. I love when I can combine these things, for example, taking someone, I love on a hike. The break from work helps me mentally reset, and then I'm working out while spending time with someone I love.
Q: What's one lesson you've learned in your career that you can share with our audience?
KW: When building a team, look for leaders. People who are great self-starters and take pride in their work. Try to pick people who will be a great representation of your business. As much as you love your friends and family, it doesn't mean they would be a good fit for business.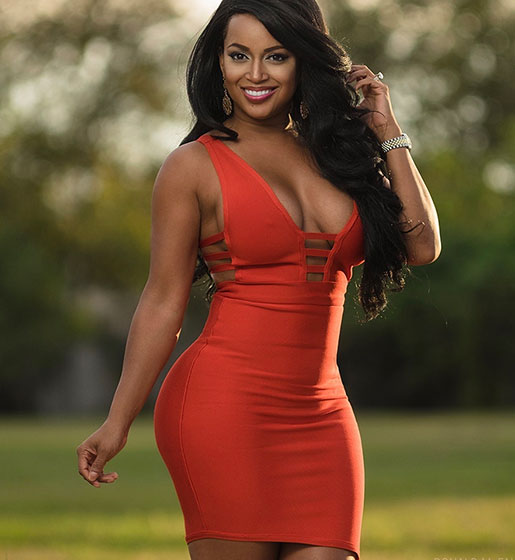 Q: What are some of the challenges you feel women face today?
KW: I feel we more often have to face the issue of being approached unprofessionally by some of the people we have to do business with. I get hit on a lot in circumstances that make me uncomfortable. I have also had to deal with the shade of being black balled after not returning interest.
Q: What advice would I give to young women wanting to start a business?
KW: Seek out an experienced mentor. Someone who has experience in the field you would like to pursue, but make sure you have already done your own research. You want someone who can help fill in the blanks, not do everything for you. Maybe even offer yourself as an employee or intern so you can get some hands-on training. Try to add value to their business while learning to operate your own. That would show your dedication and allow more time for mentorship. 
Five Things About Krista Woods 

1. What celebrity would I like to meet for coffee?
I would love to meet Michelle Obama. She is an entrepreneur who is smart, classy, athletic, fun, and a great mother and wife. She maintains her class even in the face of all the negativity she gets from people for no real reason. She is the epitome of strength to me.
2. What 3 things do you think of the most each day?
My Spa, my children, and food. I looooove FOOD.
3. If you were a superhero, what would your special power be?
I would like to teleport. I could travel the world and bury my toes in a white sand beach whenever I felt like it.
4. Are you an introvert or an extrovert?
I am definitely an extrovert. I love people. I love that we are all unique and can learn from each other.
5. If money was no object what would you do all day?
It sounds cheesy, but I would still manage my spa business. I'd spend more time boating with my children, enjoying travel, and philanthropy.