She Enjoys Challenges & Gets a Thrill From No Case or Situation Being the Same! Meet Little Rock Attorney At Law, Lisa Douglas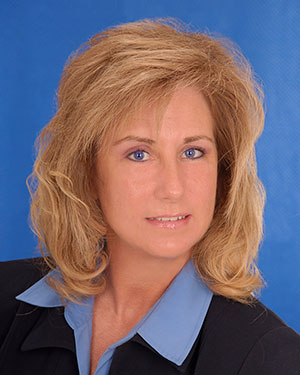 Attorney Lisa Douglas not only understands the medical field; she worked as a nurse in the field before becoming a lawyer at the age of 40. Lisa enjoys challenges and gets a thrill from no case or situation being the same. Douglas chose her practice based on her passion for helping others and the ease of navigating medical cases. "Helping people is the best part of this job", Douglas says. "I think that we as human beings have an innate desire to help others, and in the practice of law, that is what you do every day, all day. It provides the greatest sense of satisfaction and accomplishment."

Q: When did you know you would pursue a career as an Attorney?
LD: After I helped my parents in their family run bail bond business, I saw their constant need for attorneys.  
Q: You're also a RN, what was the turning point that guided you to be an Attorney?
LD: Helping in my parent's family owned business for 14 years.
Q: Were there moments in your career that were pivotal to getting where you are today?
LD: Every moment of adversity lead to change that resulted in life altering choices, that has led me to where I am today. Each phase of my career was prompted by some adversity and dissatisfaction. At each stage, my dad became my coach and my rock.
My father was always pushing me to go out on my own. In fact, he was the one prompting me all the way. I hung my shingle as a new attorney after only having been licensed for approximately 3 years. I was terrified at the thought, but my dad always pushed me to do more.  

Q: What is your approach or philosophy to winning or representing a case?
LD: Be diligent, never concede defeat, instead just find a different way to approach the obstacle. Never accept anything at face value and always think outside of the box. And always ask questions, even if they are the same questions, ask them again because sometimes answers change.
Normally I will think about a case and the obstacles weekly, sometimes daily in an effort to resolve the case to the benefit of my clients. Sometimes it interrupts my sleep when I'm closer to a hearing, I begin to strategize and play out scenarios in my mind. It's very difficult to turn that off when you become passionate about the outcome for your clients. Their win becomes my win and their defeat becomes my defeat.  

Q: If we interviewed your past clients … what is "one" common word that comes up when they describe working with your law firm?  
LD: Honest
Q: What's one lesson you've learned in your career that you can share with our audience?
LD: Never assume anything. Never give up or concede. When life throws you a curve ball, don't let it knock you down.
Q: Which woman inspires you and why? 
LD: My mother. She was a very strong, moral woman who overcame tremendous odds. She was a person who would tell you the truth no matter who you were. She had a gift to sense when someone was trying to be less than honest. She taught me to love and respect others and to be strong in the face of adversity.
Q: What are some of the challenges you feel women face today?
LD: Not believing in themselves and allowing themselves to be confined by someone else's glass ceiling. At the end of the day it is important to be true to yourself and pursue your dreams. All we have is a limited amount of time and I see too many wasting that time by allowing society to dictate their success. I don't want to look back at the end of my time and see missed opportunities based on my believing someone else's perception of my abilities.  
Q: What advice would you give to young women who want to pursue a career as an Attorney?
LD: Being a lawyer is the most honorable profession in the world. I am honored to be a part of it. Much power is given to the holder of a law license. You have the ability to change the world, one person's problems at a time. The practice of law is a daily adventure and you will never be bored.
Three Things About Attorney Lisa Douglas

1. What was your first job? 
Cashier at a gas station
2. Favorite movie? 
I don't really watch much television or movies. But if I had to choose a favorite movie, it would be "The Passion of the Christ" 
3. What's your favorite holiday?  
Christmas