A Conversation With Little Rock Real Estate Agent, Amy Glover Bryant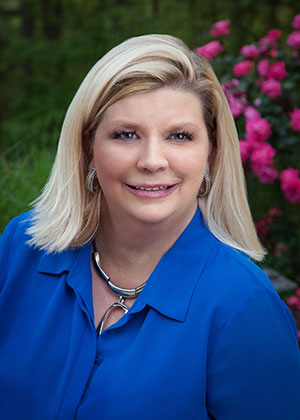 Q: Can you share with us what made you decide to have a career in Real Estate? 
AGB: Honestly, I had spent 20+ years in marketing and public relations and realized the best years of my career had been when I had owned my own marketing firm and worked for myself. I love being able to set my own hours. However, I was burned out on marketing and PR. My last "job" was for the Arkansas Realtors Association and I knew I would love and be successful at real estate, so I stopped speaking for Realtors and became one. My Mom, Judy Glover, always said I would be a great REALTOR® and she was so very right.
Q: How long have you been in Real Estate?
AGB: 10 Years.
Q: Can you share with our audience what Buyers & Sellers can expect when they work with you?
AGB: I am a fierce and loyal negotiator and a great communicator. They can expect that I will bend over backwards to deliver the best service for them, keep them up to date on the progress of the transaction and get them the best price possible. My husband and I have also flipped a lot of houses, renovated homes, so I bring that experience to the table for my investor clients. I have also lived in Little Rock my entire life … I know Little Rock.

Q: What are two things that separate you from other agents?
AGB: I am a full-time agent and I bring more than 30 years marketing experience to every listing. I use a little old school (like mailing out postcards) and a little new school (like online marketing) in everything I do.
Q: If we interviewed all your clients … what is "one" common word that comes up when they describe working with you?  
AGB: Fun. It's what makes me love getting up and helping folks find a place called home. Don't get me wrong, every day and every transaction isn't a barrel of fun, but I think it is important the none of us take ourselves or the ups and downs of the experience too hard. It's important to laugh and enjoy the ride.
Q: What's one lesson you've learned in your career that you can share with our audience?
AGB: Anticipate the unexpected.
Q: Which woman inspires you and why? 
AGB: My daughter Caroline inspires me each and every day. She is this amazing, strong, and independent woman, a hard worker, a loyal friend to all and incredibly compassionate. 
Five Things About Amy Glover Bryant

1. What celebrity would you like to meet at Starbucks for a cup of coffee?  
Reese Witherspoon.
2. Favorite entertainer?  
Tim McGraw
3. Cake or pie?  
Coconut Cream Pie (my mother-in-law makes one for me each year for my birthday).
4. Favorite movie? 
Steel Magnolias  
5. Do you have any hobbies? 
I quilt, I love photography and I play tennis. I stay busy!