A Conversation with All Natural Stone Owner, Torrie Cobb Servicing Arkansas & The Surrounding States Since 1995. ​They Pride Themselves on Amazing Fabrication & Beautiful Installation.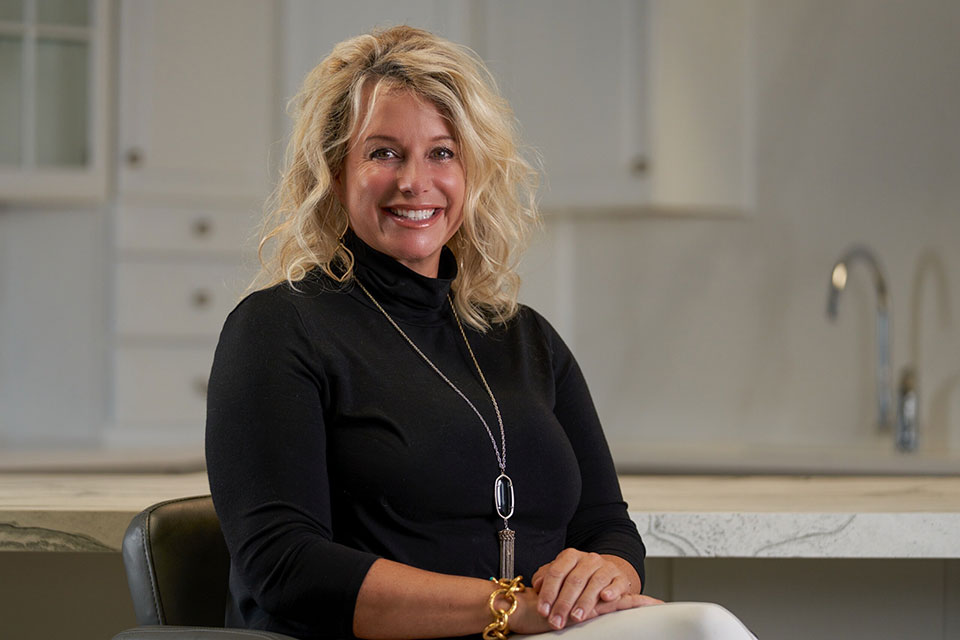 Q: For those in our audience not familiar with All Natural Stone, can you tell us about your business and the home projects you can assist with? 
TC: All Natural Stone has been servicing Arkansas and the surrounding states since 1995. ​We pride ourselves on amazing fabrication and beautiful installation. If you are in the market for granite, marble, quartz, quartzite, porcelain, or onyx we have you covered. We can assist you on all your home projects. Whether you are looking for new countertops, fireplaces, tub surrounds, tabletops, accent walls, or any type of custom work our team can help.
Q: What are some of the more popular colors and designs for kitchens in 2020?
TC: Our clients have been choosing some stunning colors and designs in 2020. The most notable color we have seen thus far is white. However, clients have been switching it up with all types of colors and beautiful designs. The most popular stone right now is Porcelain. This has been a huge ticket item right now as not everyone is using granite anymore.
Q: I'm sure everyone's kitchen counters take a beating … what kind of care does stone require?
TC: The best type of care is preventative care and maintenance. Making sure your countertops are sealed with the correct sealant will help keep them looking the best possible. Also, we recommend avoiding standing or sitting on stone countertops along with trying to avoid chopping or slicing directly on the stone. If there are left over remnants in your kitchen remodel our team is happy to make you a complementary chopping board to match your stone.  
Q: What types of projects are popular?
TC: The most popular projects we see are kitchen remodels. This is truly the heart of the home and clients are always wanting to make it look beautiful. Bathrooms would probably be the second most popular project. Following any type off addition or complete home remodels where clients are changing everything. 
Q: How has Covid-19 affected your business?
TC: Luckily COVID-19 has not affected our business in a negative way. We are abiding by all local and federal guidelines to help keep our clients safe. However, with people staying home more we have seen an increase in remodels and upgrades. 
Q: What has surprised you about business ownership?
TC: What has surprised me most about owning a business would be all the moving parts! I had to become educated on all aspects from bookkeeping, scheduling, employee management, sales, all HR responsibilities, etc. It wasn't like I could just go in and learn one thing at a time and then once i was proficient in one area I could move onto the next. It was all hitting me at the same time on day 1!!
Q: What advice would you give to young women who want to purse their dream and start a business? 
TC: Be focused on each and every task, 100% commitment, and flexible because if it can change it will!  
Five Things About Torrie Cobb

1. What celebrity would you like to meet at Starbucks for a cup of coffee?
Matthew McConaughey
2. What was your favorite subject in school?
Sociology
3. Cake or Pie?
Pie
4. Do you have pets?
Yes, our family has one dog
5. Favorite holiday?
Christmas