An Arkansas Native, She Has Built Her Real Estate Career on The Principal of Unparalleled Expertise & A Deep Commitment to Her Clients. Meet Monica Hale, Principal Broker of Plush Homes Co.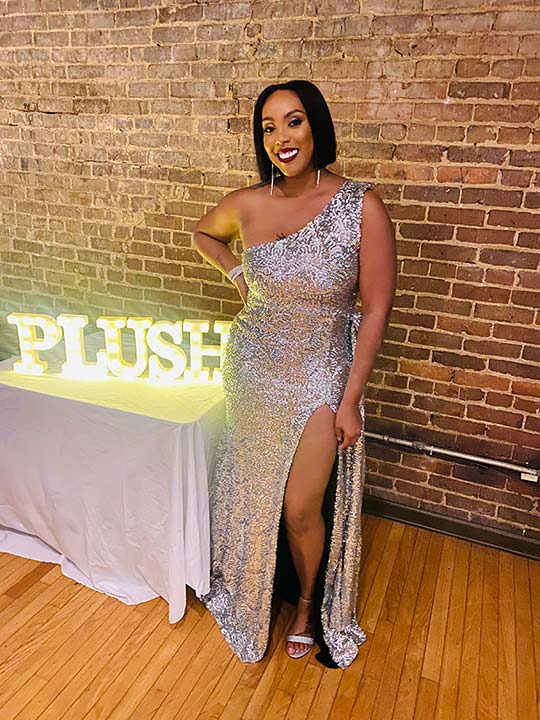 Q: Can you share with us what made you decide to have a career in Real Estate? 
MH: I chose Real Estate because it affords me the opportunity to help others to enter financial freedom and own a home. Early on, I learned of the difficulties faced when attempting to become a homeowner through my own personal experience. I had to go after information and learn many things on my own. During this time, I decided that I wanted to enter the Real Estate field to educate and enlighten others. Becoming a homeowner is financial freedom in itself; however, it can be a tedious process and even sometimes scary. Real Estate is my way of helping others dream again. Not only do I encourage them to dream again, but I also assist them in bringing their dream to life.
Q: Do you specialize in certain types of properties?
MH: I specialize in residential properties.   
Q: Can you share with our audience what Buyers & Sellers can expect when they work with you?
MH: When Buyers & Sellers work with me they can expect to receive my full attention that is accompanied by my commitment and dedication to helping them to become a homeowner. I aim to clearly communicate and be accessible to assist with any questions or concerns they may have. In addition, they will love my kind and cheerful attitude.
Q: What are two things that separate you from other agents?
MH: I offer a guided process. If a prospect approaches me and wants to become a homeowner but isn't quite ready or haven't reached the pre-approval status, I implement my guided process that assists them in getting to the "readiness" stage which is the stage of pre-approval status. 
Q: If we interviewed all your clients … what is "one" common word that comes up when they describe working with you?  
MH: Professionalism 
Q: After high school, where did you feel your career path would take you?  
MH: After completing high school, I felt that I would become a Certified Public Accountant. 
Q: Can you tell us how you manage your work life balance?
MH: This one is tough for me. I understand the importance of work-life balance, I'm not there yet. I am working to get there by taking time off here and there. Now, if I could actually avoid answering emails and phone calls relating to business while I'm out of office, I would say I am there. As for right now, I am not managing it very well. I will get there.  
Q: What's one lesson you've learned in your career that you can share with our audience?
MH: You may receive five "Nos'" before you receive a yes, don't give up. Because I am spiritual, I trust God, not the process. For me, He has the final say. 
Q: Can you tell our audience one of your most memorable moments in your career?
MH: My most memorable moment was starting my own agency. Not only was I increasing my very own opportunity, but I was also creating job opportunities for aspiring Realtors. I was being positioned to help others by giving them an opportunity to work alongside me and pursue their passion at Real Estate. Coaching and guiding others is so rewarding, watching them grow is even the icing on the cake. 
Q: Which woman inspires you and why? 
MH: Quiana Watson, Broker in Atlanta. She is my role model. She has arrived at the place I want to be. She is determined and eager. She does what she has to do with ease and pizazz, and she is reaching many people and helping them to get to a place of financial freedom. 

Q: What are some of the challenges you feel women face today?
MH: Let's face it, women have faced challenges for many years. Women have been oppressed, earning less in pay while performing the same jobs as men and this is still happening today. However, this is changing. We are moving from oppression to possession. We are taking charge of our lives and going after our dreams.  
Five Things About Monica Hale

1. If you could talk to one famous person past or present, who would it be and why?
Aaliyah. She was cool, calm, and determined.  
2. What is your favorite family vacation?
Orlando, Florida 
3. Favorite ice cream? 
Talenti Caramel Cookie Crunch Gelato.
4. If you had to name one thing that really makes your day, what would it be? 
Listening to waterfalls. 
5. Any hobbies? 
Shopping for home décor and decorating.