Her Jewelry Can Be Found at Over 200 Brick & Mortar Stores Throughout the US & Canada. Meet Brandy Thomason McNair, Owner & Designer of Bella Vita Jewelry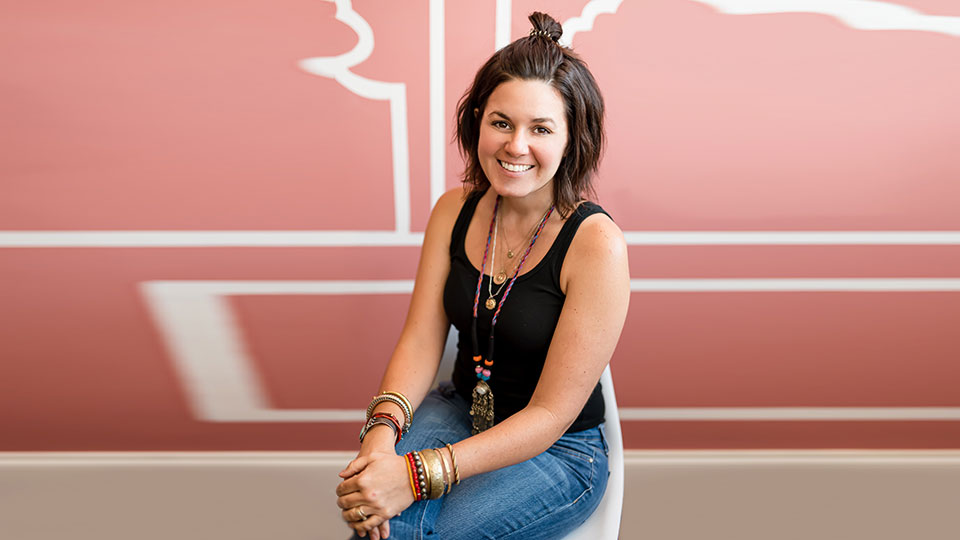 Q: How did you get your idea or concept for Bella Vita Jewelry? Did the recession already begin when you launched in 2008? 
BTM: I've been making jewelry since I was about 10 years old. I took a break to attend college at the University of Arkansas from 2000 - 2007 and pursued a degree in Interior Design. After graduation I got a job in an Architecture firm and about a year in, I realized I was not cut out for office life. I pulled out my bead boxes and tools and formed Bella Vita. The recession had just started in a sense… The details on that are kind of fuzzy since it was 12 years ago. I always worked part time jobs and reinvested all my money back into my business. I also had really low overhead at the time as I was not a brick and mortar store yet.
Q: Can you share with our audience the types of handmade Jewelry you have available?
BTM: Bella Vita specializes in unique, timeless, artisan jewelry. We feature natural gemstones, hand stamped charms, and pendants made from molds of antique buttons. All of our designs are made in "Small Batches" and one of a kind runs. 
Q: How difficult was the process in getting retailers to pick up your product line?
BTM: Selling to retailers just takes time. I am very comfortable with slow and organic growth in my business. I started Bella Vita in 2008 and then started participating in Atlanta and NY Gift Shows in 2014. I would say we really hit our stride in the wholesale market in 2018. It takes time to cultivate and nurture relationships and accounts. 
We are currently taking a break from trade shows due to Covid. I anticipate I'll start going back to those big shows in Summer of 2021 depending on how the pandemic pans out. It's a very tough time to try to sell to retailers right now. So many are struggling to keep the doors open… but they also need product. So, we are just trying to offer the best customer service and be extremely accommodating.  

Q: Can you share some futures plans you have for Bella Vita Jewelry?
BTM: Bella Vita has experienced a lot of growth over the past couple of years. We moved into our beautiful new storefront in April 2019 and couldn't be happier. I feel like I have everything where I want it at the moment. One thing I would like to streamline more is my wholesale offering to stores. So, that is one thing we will expand and refine as much as we can before we go back into the wholesale shows. 
Q: What's one lesson you've learned in your career that you can share with our audience?
BTM: Nurture every single relationship and client and be as kind as possible. Put yourself in others' shoes, you never know what others are going through and what is causing them to behave in the way they behave. Be persistent and follow up. Stick to deadlines and always, always, always be on time. And know when to let go. 
Q: Were there moments in your career that were pivotal to getting where you are today?
BTM: There were many! I think the biggest moments come from friends, family members, and business contacts being the biggest cheerleaders of my business. The mentorship and feedback I've gotten over the past 12 years has been one of my biggest driving forces and I hope to pay it forward as long as I'm around. 
Q: What advice would you give to young women who want to purse their dream and start a business? 
BTM: Buckle up! It's a wild ride, but the most rewarding thing I have ever done. Find a mentor and be opening to listening to feedback. Don't be afraid to give away a little, the reward could be huge. 
Four Things About Brandy Thomason McNair
1. If you could talk to one famous person past or present, who would it be and why? 
I would want to meet and talk to some of my favorite jewelry, bead, and button designers. I would like to know where they got their inspiration.

2. Do you collect anything? 
I am an antique button collector!! I also have a large bead and jewelry collection. Other than that, I am a big fan of antiques and folk art. 
3. Favorite type of food to eat when you dine out? 
All of it! I love all food! I think I eat more Latin food than anything though. I really love Chinese and Thai food too. 
4. Do you have any hobbies?
I am an avid gardener. My husband and I grow a large flower and veggie garden every year. We mostly keep the veggies for our personal use, but just this year I started selling fresh flower and herb bouquets in my shop.