Meet Kamiya, Helen & Leila, Sisters & Co-Founders of At The Corner Diner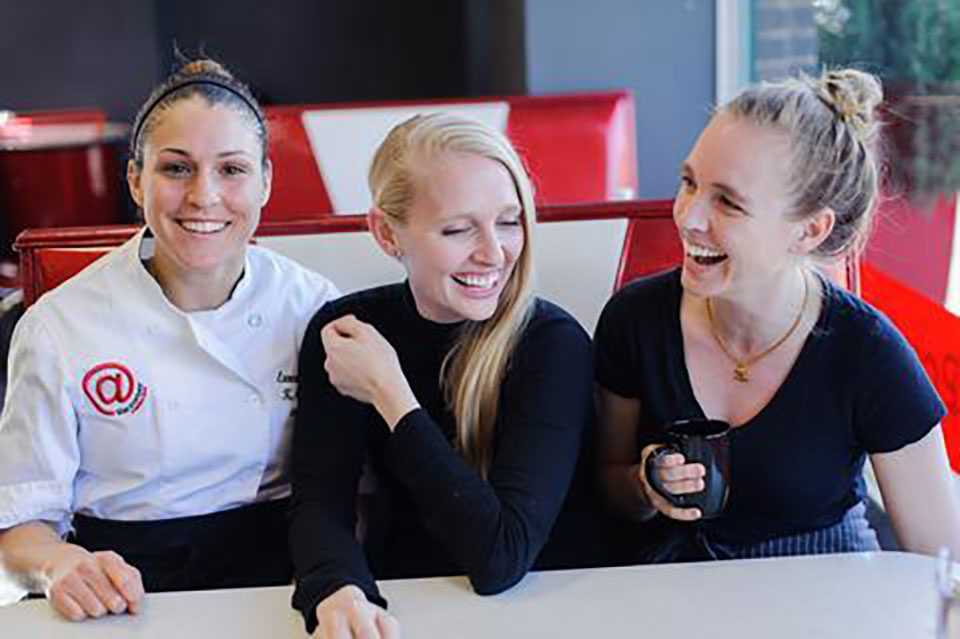 When Their Journey Began in 2014 to Open a Restaurant Together as Sisters & Mom, They Knew They Had a Chance to Bring Something Unique to Little Rock.
Q: For those in our audience that may not be familiar with At The Corner Diner, can you tell us your story?
K, H, L: Our story begins about 6 years ago at the corner of Scott and Markham Street, downtown Little Rock. One of the sister's had just moved downtown across the street from a restaurant. Little did we know, that mom would make an offer to buy that space that day. Something about the corner, its energy, its potential, made her know that something special was meant to happen there with her and her three girls. Although, we had no restaurant experience, we knew that together, we had the opportunity to bring something unique to Little Rock. Diners have always held a special place in our hearts. They were found in our favorite movies and stories from our childhood. They were a part of our family outings and birthday celebrations. And Diners, to us, always represented happiness. 
When we began designing @ The Corner with no restaurant experience whatsoever, we wanted to design a new kind of diner while also incorporating our favorite parts. We wanted to modernize the diner. To us that meant incorporating fresh, local ingredients into consistently dynamic, innovative menus. Our aim with @ is to constantly revolutionize traditional recipes, transform farm-to-table, and to inspire the old school diner "make yourself @ home" vibe. From fresh farm eggs to farm-raised beef to local, organic vegetables, fruits, nuts & honey, our Modern Diner is everything we dreamed it would be and more. 

Q: How did you come up with the name?
K, H, L: Actually, my brother & our Chef's fiancé, came up with it. We wanted something very unique and modern. And we wanted our brand to be @ The Corner...of fun, creativity, memories, & downtown Little Rock. It fit the location (we are located @ a busy corner) and it fit with the space. When people dine with us they are truly @ the corner...of Markham & Scott Street, Old-School meets New School, creativity & innovation, and good times.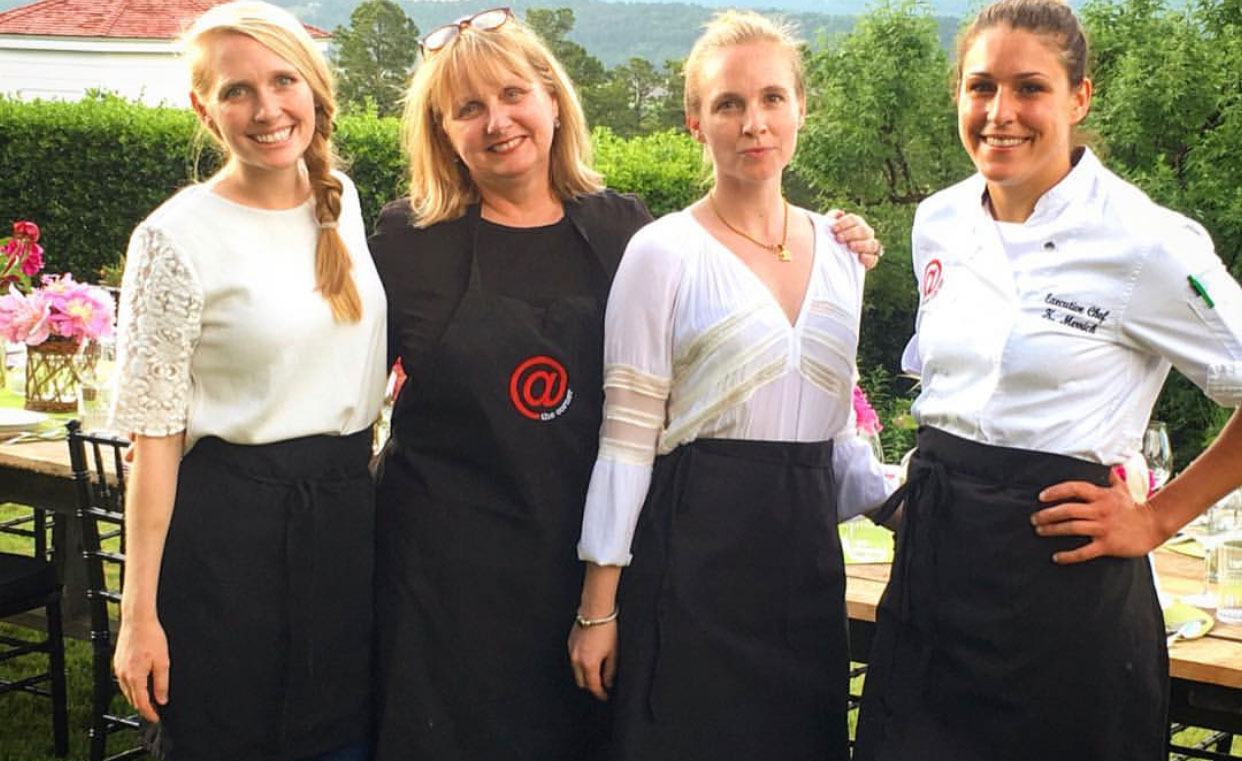 Q: Do you have plans to expand the business?
K, H, L: Yes. We are actually in the process of opening our 2nd restaurant, Henrietta's. 
Q: Tell us about some of your popular dishes your customers come back for? 
K, H, L: Tough one. If I had to choose our top 2, I would say The Sampler & the Hot Chicken & Waffle. The Sampler is a little sample of everything: fresh Arkansas farm eggs, Arkansas bacon, fresh fruit, our grandmother's cheese grits, #browns tossed in our ridiculous yummy house seasoning &, of course, a freshly baked biscuit served w/ our homemade jam & honey butter. The Hot Chicken & Waffles features our old school waffle recipe, that we then smother in house made & locally sourced sausage gravy, our fan-favorite fried chicken & our Chef's hot, hot sauce. She's truly perfected her recipe and people ask us daily to please bottle it.
Q: Did you have business experience before you started?
K, H, L: No. Not a bit.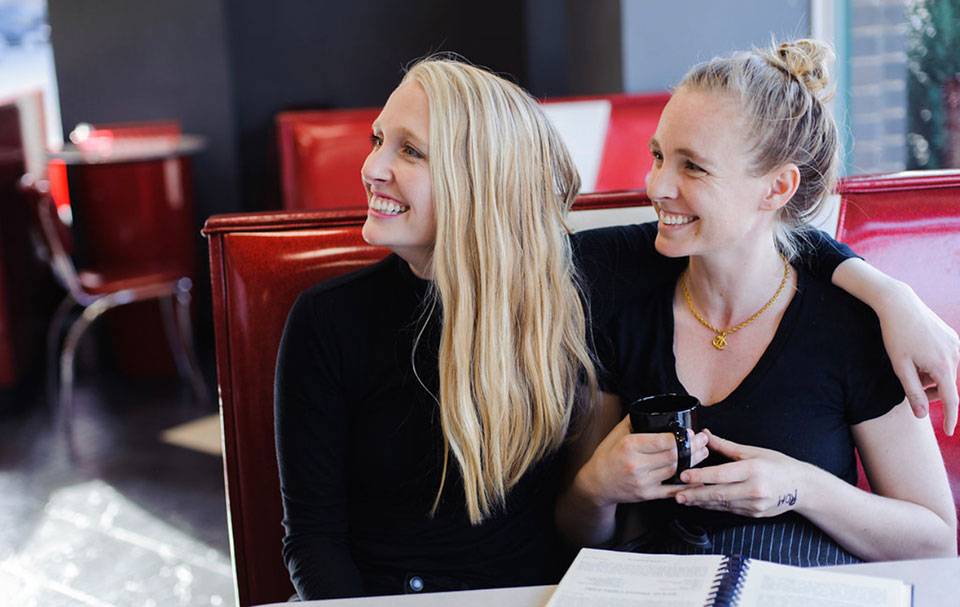 Q: What advice would you give to young women who want to pursue their dream and start a business? 
K, H, L: Absolutely follow your heart and your passions. A lot of people don't know exactly what they want to do in their lives. If you do, then you owe it to the Universe to pursue it because you've been gifted with clarity and purpose. BUT, when you decide to follow your heart, know you will give your whole heart to your dreams. This means some days your heart will be shattered with disappointment & defeat while other days your heart will be filled with triumph & certainty. You are resilient. You are strong and you must continue the good fight every single day to make what matters to you, matter to others.
Q: How did you deal with Covid-19 when it hit?
K, H, L: We pivoted. very fast. We instantly closed indoor dining, moved to Curbside Pickup, and extended hours to offer family supper meals to provide extra income and to stay connected with the community. This was/is a hard time for everyone, so we knew our kitchen needed to be there for families especially when everyone began avoiding the grocery stores. We moved quickly to set up online ordering for our menus, groceries, and meal kits to connect our farmers to families. We also began The Cinnamon Roll It Forward Campaign delivering cinnamon rolls to healthcare workers. Customers purchase cinnamon rolls from us and we then cinnamon roll it forward to hospital workers.
Q: Which woman inspires you and why? 
K, H, L: We seek inspiration from all women. Women are truly the movers & shakers of this world. We think with our hearts & minds, equally. To be honest, we think we are superhumans. It's the women who surround us that inspire us to be better, stronger, wiser, and more assertive with our lives.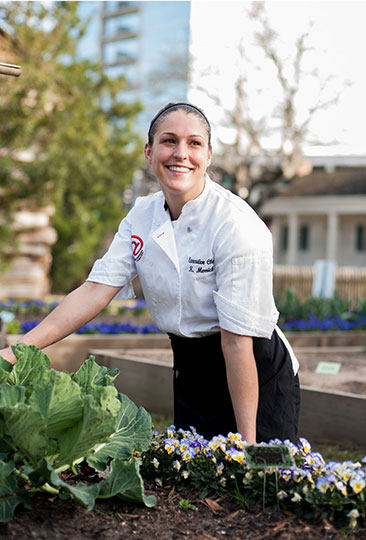 Five Things About Kamiya, Helen & Leila

1. What celebrity would you like to meet at Starbucks for a cup of coffee?

Kamiya: Eva Mendes
Helen: Cleopatra
Leila: Kim K
2. What were you like in high school? 

Kamiya: Athlete/ Jock
Helen: She was lovely. Valedictorian, Athlete of the Year, Homecoming Queen. She worked hard to reach her goals while also being the best friend to all. 
Leila: She was extremely studious. Studied not just for straight A's but for the sake of studying. 
3. Favorite dessert?

Kamiya: Ice Cream Cake
Helen: Strawberry Shortcake. It's one of those desserts that if it's ever on a menu, I will order it. I love how all Chef's do it differently. I swear, I have never had 2 Shortcakes the same. 
Leila: Caramel Cake
4. What app can't you live without?

Kamiya: Apple Activity
Helen: Instagram. I love how it focuses on people's passions in this world.
Leila: Goop
5. What is one thing you will never do again?

Kamiya: Allow the little things to upset me
Helen: Move away from family. I've done it twice because I thought I was that girl, but both times I found myself, losing a little bit of myself. Family is everything.
Leila: I will never underestimate the power of a Doodle nor will I ever live without one.