She is a Highly Skilled Agent Who Assists Military Families With The Many Challenges They Face in The Real Estate Process. Meet Little Rock Real Estate Agent, Diana Dominguez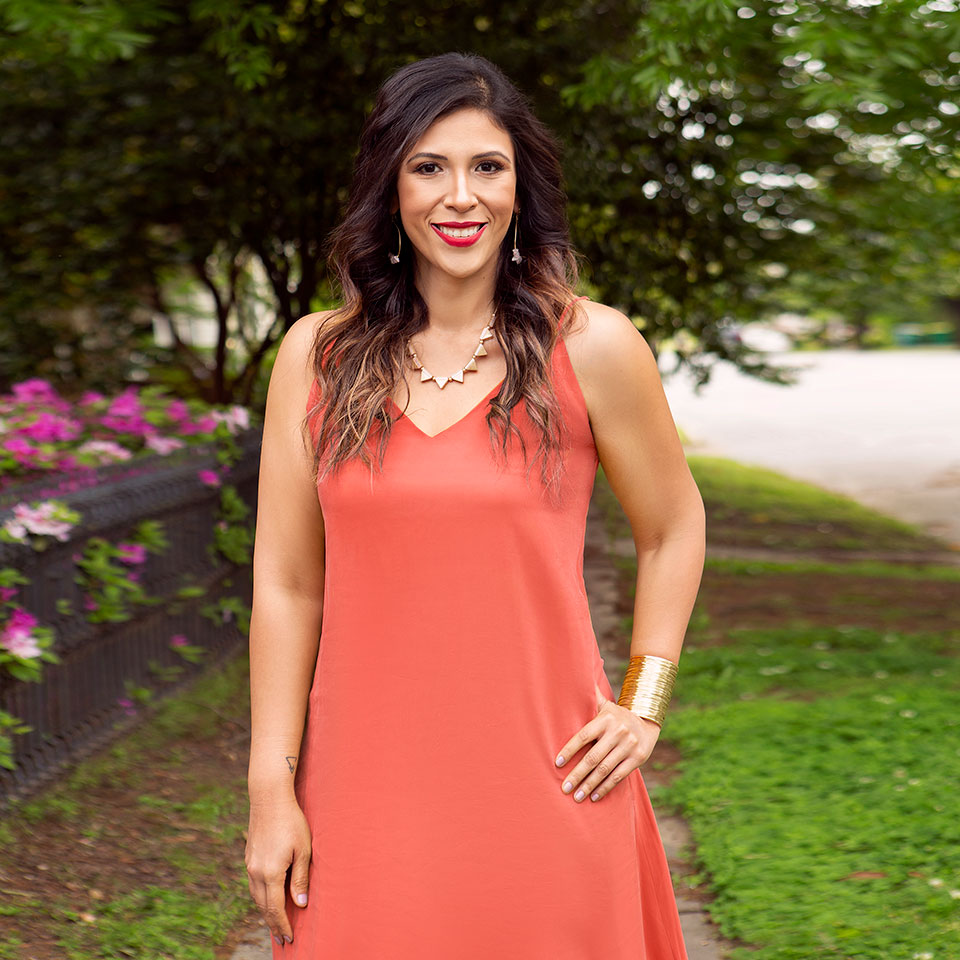 Prior to calling Arkansas her home, she lived in Texas and California, where she worked for GE Financial, American Airlines, ABC, FOX, and Disney.  When Diana isn't helping military families find or sell their home, she enjoys volunteering, attending baseball games with her family, traveling, water sports and she considers herself a novice foodie, enjoying all the local flavors that Little Rock has to offer.
Q: Can you share with our audience something about yourself?
DD: I was born and raised in Monterrey, Mexico, I was fortunate enough to have graduated with my Bachelor's degree in Industrial Engineering in 2001. After 17 years of military life, which included countless moves, some cross country, career changes and numerous new experiences we found ourselves calling Arkansas home. After growing to know my new state and all it has to offer I am now grateful and proud to call The Natural State home for my family.
Q: Why did you decide to have a career in Real Estate? 
DD: As the spouse of a veteran I had to experience the rigors of moving at a moment's notice across the country. With each move, I had to relearn a new location and the challenges associated with it, and the biggest challenge I faced when I moved to Arkansas was finding employment. So, I decided to focus in on my strengths and my skills in working with military families. I decided I wanted to assist military families moving to the Little Rock area find their own way and help them with their relocation.  
Q: Do you work with both buyers and sellers?
DD: With specializing in military relocations, helping both buyers and sellers are at the heart of who I serve. I am always there to help the military families that have entrusted me with their homes. So, whether it's a new family that is moving to the area or a recently retired service member who is making Arkansas their forever home I always do my absolute best in finding them that perfect place to call home. On that same token, when a military family receives their orders to move to another location, I am entrusted with the duty of selling their homes as soon as possible while obtaining the highest market price. 
Q: What is one quality that separates you from other agents?
DD: Dedication. Real estate is not always what you see in a TV show. Real Estate is challenging, and it requires an extremely precise set of skills. I dedicate myself 100% to each of the families I serve, there is no other agents that can compare to the level of dedication and skill that I offer. 
Q: Do you specialize in certain types of properties?
DD: I would have to say first time military home buyers are my truest specialty. Most of my clients are first time homeowners and are often newlyweds themselves. They are both nervous and excited. I not only facilitate a real estate transaction but coach our heroes and their families how to manage the financial investment and obligations that are acquired from home ownership. This shows them that their investment in a home can actually act as wealth builder when properly invested and managed in the future.
Q: Can you tell us how you manage your work life balance?
DD: Finding a balance can be hard some days, there are many mornings I have to sneak in a workout before the sun just to set my day off in the right direction. Getting a great start to the day, can and will set the balance I need. Luckily, I do have an amazing husband of 17 years who helps me balance our family life and livelihoods. 
Q: What's one lesson you've learned in your career that you can share with our audience?
DD: Real estate is a very personal industry. You become invested in each family you serve. Not just in time but in emotional energy as well. Serving those who serve is my passion.
Q: Which woman inspires you and why? 
DD: My mother. She is a single mom who worked two full time jobs while raising me, just to give me the opportunities she never had. Now that I am a mother myself I can fully appreciate all the sacrifices she made. She showed me what hard work and dedication means, and how to persevere through even the toughest of circumstances.
Five Things About Diana Dominguez

1. If you could talk to one famous person past or present, who would it be and why?
I would love to spend time talking to Saint Mother Teresa of Calcutta. Community outreach, selfless service and giving back to our military community are core values for me. Mother Teresa was a selfless, and compassionate leader of the less fortunate and a role model that I look up towards. 
2. If you could choose to do anything for a day, what would it be?
I would love to travel at a moment's notice, without any planning or forethought. Just go somewhere and see new sights and cultures. Embrace the entirety of the people there and enjoy the food fully. 
3. If you were a superhero, what would your special powers be?
The ability of flight I would say. It would be really helpful, and I could visit my relatives more often! And of course, flying to places I wouldn't normally have the opportunity to go would be a great way to see the world from a different angle. 
4. Do you have a favorite app?
Headway! I just discovered this app! It's a subscription based app in which you can listen to or read 15 minute summaries of best-selling books on a variety of topics. With subjects ranging from productivity to motivation, health, negotiation, business, investment etc. Quick little motivational morning reads that can set you up with the right attitude for the remainder of your day!
5. Do you have any hobbies?
I love traveling, reading, exercising, and running! I am also a huge foodie! I am the host and co-producer of "OneThirty," a web show launched last summer geared towards military families in the area, focusing on recreation and entertainment!