An Artistic Approach to Cosmetic Surgery. Meet Little Rock Cosmetic Surgeon, Dr. Suzanne Yee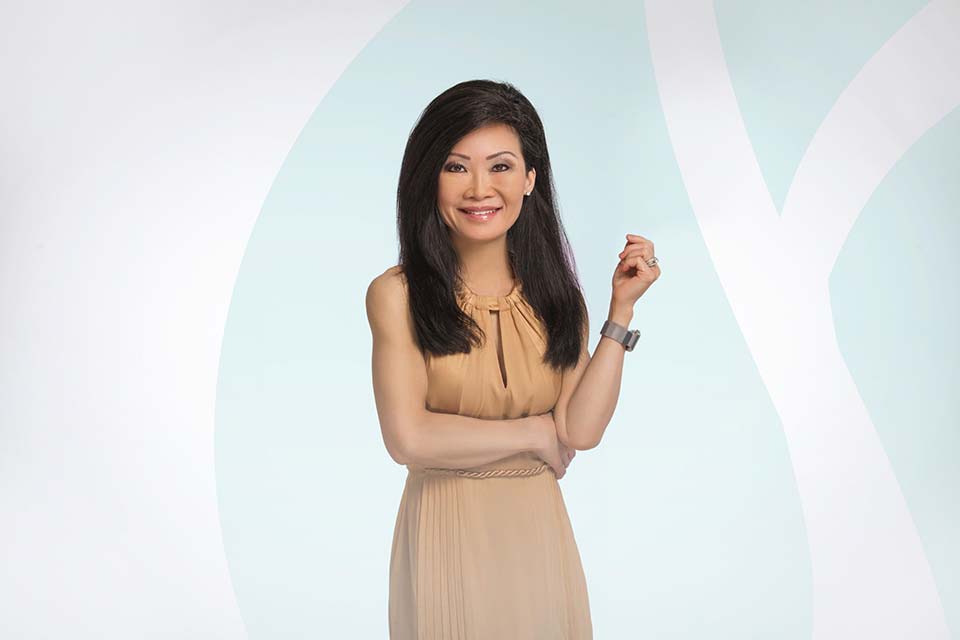 Q: When did you first know you would pursue a career as a Cosmetic Surgeon?
SY: I knew that I wanted to pursue a career in Aesthetic Surgery during my Fellowship in Houston. My mentor only did aesthetic surgery. There is a great sense of pride and self-satisfaction when you help someone feel confident about their appearance. This typically spills over into their daily lives with work, family, and friends.  
Q: Why did you choose the medical school you went to?
SY: I was born and raised in Arkansas, and never thought about leaving Arkansas. My parents always told me I could make whatever I wanted out of my life, and it did not matter where you went to school or what you wanted to be. UAMS was a world class facility, and UAMS was the place to be for me to excel if I wanted to put in the work and study. I never applied to any other medical school.
Q: What surprised you the most about your specialty studies?
SY: There is a lot of emotion that comes with what I do. I found no matter what field you go into; you must have compassion and feel what your patients are feeling.    
Q: What do you like most about being a Cosmetic surgeon?
SY: I love the artistry and knowing the science & anatomy behind what is taking place. The ability to make a change in front of my eyes, sometimes immediately, with some of the injections I perform. I can look at a patient and determine their specific aesthetic needs and modify the type of filler for specific indication for that patient. I love the surgical aspect of my profession and transforming a patient and showing them the before & after results of their surgery. Some of the transformations are life changing! It takes forethought and can be challenging at times, but that is what keeps me feeling young and my brain clear.  
Q: Tell us about some of your sought-after services women see you for?
SY: The most sought after non-surgical procedure is Botox Cosmetic!! I have injected Botox and Filler treatments like Juvéderm, Restylane, or the newest filler, RHA. I began injecting Botox in 1997, and Fillers before that when the only filler available was Collagen that is no longer on the market. I have seen how it has transformed and prevented aging in ladies over the years. I have before photos of when they started until now, and the transformation of some of the ladies and the prevention of their aging process is amazing. Some have also used lasers along the way, but the Botox prevents the muscle pulling on the skin and prevents the lines from etching into the skin. Fillers will add volume to the face and fill in those wrinkles & folds and can lift the face. In combination, Botox and fillers can take years off with little to no downtime!!
The most common surgical procedures are Rhytidectomy and Blepharoplasty for the face. This can really transform a patient and take years away while still looking natural. Since they are surgical procedures, there will be some downtime to heal. For the body, breast augmentation and tummy tuck are very popular procedures. 


Q: Psychologically, how much of a difference can cosmetic treatment make to a patient?
SY: It can make a great difference psychologically!! I know when I have Botox and it is in full effect, I feel uplifted and more confident in the way I look. My lines and wrinkles are less prominent, and my eyes look more open! When a patient has age related changes, or has lost a lot of weight, it is so rewarding to see the benefits of their hard work of losing the weight by removing extra skin that is preventing them from seeing the new body they have worked so hard to achieve.
Q: Have there been developments in the techniques in cosmetic surgery in recent years regarding excess body weight?
SY: There has been a new weight loss device that is innovative and has low risks, the Orbera Weight loss balloon. It is a balloon that can be placed in the stomach and filled to give the patient a feeling of fullness. The patient will eat less, and therefore lose weight. After 6 months, the balloon is removed, and the patient will have learned to eat better thus continuing the weight loss. Average weight loss is about 30 pounds in 6 months.  
Coolsculpting is a noninvasive fat removal device that freezes your fat away. There is no down time, you can resume normal activities immediately, and it really works! Maximum results are seen at 3 months, and results are permanent.

The Emsculpt Neo is a revolutionary treatment that reduces fat and tones muscles at the same time.  Emsculpt Neo uses high intensity focused electromagnetic (HIFEM) and radiofrequency (RF) technology to build muscle and reduce fat in different areas of the body in a series of treatments.   Unlike all of the other non-invasive fat reduction treatments, we can treat patients with a BMI up to 35.

Q: What do you think will be the trends of the future?
SY: More non-surgical or minimally invasive procedures that will lift and rejuvenate the body and face. Also, non-surgical fat reduction methods and muscle building devices. More Botox like drugs, and one that is coming out soon that lasts longer than Botox. Also, more and more fillers are coming out and will add to our armamentarium to fight the physical signs of aging. Another exciting development that will be out next year is an injection to get rid of that stubborn cellulite on the buttocks!!
Pelvic Floor rejuvenation in both women and men is becoming more mainstream, and we are sing a rise in our Emsella patients. Emsella is a non-invasive device that is great for incontinence for both men and women. It is like a Kegel throne that produces about 11,000 Kegels in less than 30 min. It has also been shown to help with sexual dysfunction and increased pelvic floor strength.  

Q: Can you tell us how you manage your work life balance?
SY: I am very grateful and fortunate to have a family that is supportive and understands my work ethic. I have two daughters, and they are both independent because they have watched me work and build a career. I have one daughter that is now a budding Medical student, and my youngest is enrolled at Georgetown University. They have learned that if you work hard and stay focused, you can accomplish anything. I have a husband that is very supportive and has a career of his own but assists me daily. I am heavily focused on my patients and work, but I love spending time with my family and parents as well.
Q: What advice would you give to young women who want to pursue a career as a Doctor? 
SY: Find a mentor for advice to make sure you are on the right track as far as classes, research, and shadowing in different fields to make sure you can reach your goals efficiently. A mentor will also provide the support that you need through the years reaching your goals. Also, this will help you find out if you really want to pursue a specific career. You do not want to go down a path, and then find out that it is not the right choice for your future. Education is an investment and can be expensive. The more efficient you are in obtaining your goals, the less debt you will be when you start your career.  
Five Things About Suzanne Yee
1. What celebrity would you like to meet at Starbucks for a cup of coffee? 
Ruth Bader Ginsburg
2. What's your favorite international food?  
Dim Sum
3. Do you have a favorite Author? 
Og Mandino 
4. What's your signature drink? 
White wine occasionally, and Diet Coke daily!
5. Favorite city?  
San Francisco