Her Mantra is: Plan Today For a Better Tomorrow, A Conversation With Little Rock Attorney, Gayle Corley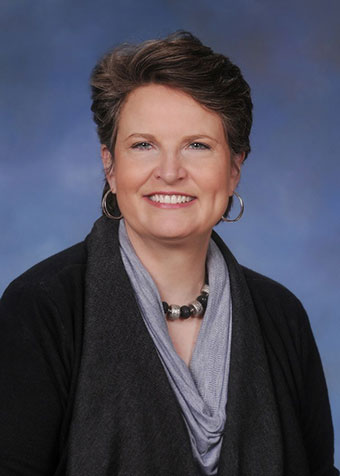 Gayle Corley enjoys interacting with clients and their family members to create the estate planning documents that meet their specific needs and counseling her clients through difficult situations.
Q: Can you share with our audience, the types of law you specialize in?
GC: I focus my practice on estate planning, elder law, and probate, and frequently prepare prenuptial agreements. Earlier in my career I focused on real estate acquisition, finance, development, and leasing so I help clients regarding those matters as well.
Q: What aspects of the daily job of being a lawyer interest you the most?
GC: I love the creative thinking required to problem-solve and getting to know people whom I would otherwise never meet.
Q: What types of cases do you handle?
GC: I prepare Wills, Trusts, Powers of Attorney, Health Care Powers of Attorney, Living Wills, and other estate planning documents. I also probate Wills, administer trusts and estates, prepare premarital agreements and deeds, draft and review leases and handle other contract matters.
Q: Can you share with our audience the type of pro-bono work you do?
GC: I answer questions posted on the Free Legal Answers website, sponsored by Arkansas Access to Justice. And I occasionally accept a pro bono case from VOCALS – Volunteer Attorneys for Central Arkansas Legal Services. 
Q: If we interviewed all your past clients … what is "one" common word that comes up when they describe working with your law firm? 
GC: It's not one word, but one comment: They all love my Office Manager/Paralegal, Monty Taylor.
Q: Were there moments in your career that were pivotal to getting where you are today?
GC: Yes. I began my legal career with a large law firm (by Arkansas standards) and learned a great deal and met many of the "movers and shakers" in the community. The prestige of the firm afforded me opportunities I would not have had at a smaller firm. But I resigned from that firm after 17 years and moved to New York where I worked with a truly large firm and learned a great deal more. 
When I moved back to Arkansas I essentially hung out my shingle, and now practice as a solo attorney but with the competence level expected at the larger firms. I'm happier than ever and enjoy a far better work/life balance.

Q: What are the best practices you have employed to build a successful career? 
GC: Do what is in the best interest of my clients – with a long-term view. I sometimes convince clients not to take actions that would be profitable for me but that I don't think are in their best interests. While probate is lucrative for me, I try to help my clients avoid probate. Most of my referrals come from former clients, so I think my practice model has helped build my success.
Q: What is it about your job that most excites you?
GC: I can truly help people – often at a difficult time. That may be with eligibility for Medicaid or the Veterans Pension to help pay for long-term care, or by appointing a guardian for minor children in case the parents die early, or simply getting clients' affairs in order by creating a comprehensive estate plan. I believe estate planning is more about planning for the rest of your life than it is about planning for death, and we try to make it fun. No two situations are the same so I'm forever learning. 
Q: What's your advice for women in male-dominated fields?
GC: Pursue whatever career interests you and do your very best. Be known for your brain rather than your looks. Women now account for more than half of law school graduates, so while law firms may be top-heavy with men in management positions that likely won't continue for too much longer. 
Q: Can you tell our audience one of your most memorable moments your career?
GC: The first real estate closing that I handled by myself put me opposite a senior attorney whose name was on the masthead of another large Little Rock law firm. Although I was thoroughly prepared, a question arose that I did not anticipate. I did some quick research, made a gut call, and got the deal closed. That senior attorney then wrote a lovely note to the managing partner at my firm complimenting me. I've never forgotten his kind act; it caused my managing partner to take note of me early in my career. I've tried to pay that forward over the years. Also, I met at that closing two women who've since been mentors and friends
Q: What's one lesson you've learned in your career that you can share with our audience?
GC: Reputation is everything. Do what you say you will do, by the date you say you will do it. If that proves to be impossible, tell the other person as soon as you can, with a new deadline, and keep it – even if that means working all night. Your word is your bond.
Q: What advice would you give to young women who want to succeed in the workplace?
GC: Look for ways to succeed rather than for excuses. I'll never forget when a friend had to make an early morning meeting that conflicted with her young children's schedule. She took her children to the home of her housekeeper, who then took them on the city bus with her back to their home. The kids thought it was a fun excursion and the mom made her early meeting.
Q: Can you tell us how you manage your work life balance?
GC: I was never good at that when at a large law firm. Now that I have my own firm I simply decline work that I cannot complete in a timely manner. And I don't accept work outside my focus area; I don't invest time to learn something I may only use once when I can't ethically charge a client for my "learning curve."  
Q: What would be the title of your autobiography?
GC: I Did it My Way.
14 Things About Attorney Gayle Corley 

1. What's your favorite family tradition? 
Thanksgiving dinner with immediate and extended family (18 total – we're a small family).
2. What's the most amazing adventures have you've ever been on? 
A trip to Australia in 2000 compliments of a client based in Melbourne, and a trip to Africa about a decade ago to see the work of Heifer Project International. But a trip to NYC in 1976 changed my life; it's what caused me to want to live there.
3. Among your friends, what are you best known for? 
Being dependable. And I hope a good sense of humor.
4. What's your favorite app on your phone? 
GPS. I am directionally challenged.
5. What TV shows did you watch when you were a kid? 
Dark Shadows, Flipper and Bonanza
6. What's the most spontaneous thing you've done? 
Resign from my law firm and move to NYC.
7. If you unexpectedly won $10,000, what would you spend it on? 
Travel or art
8. Favorite Dessert? 
Anything that's dark, decadent chocolate.
9. Favorite City?
New York.
10. Do you read reviews, or just go with your gut? 
I read theatre reviews but then I buy tickets based on the playwright, director, actors, or subject matter.
11. What's your big passion? 
Live theatre – so I've been in withdrawals during Covid.
12. What is your favorite game or sport to watch and play?
I love to watch college football. I play couch potato. 
13. Have you ever met anyone famous? Who? 
Yes, when I lived in NYC and produced theatre – too many to list. Most were very nice, bright, and normal.
14. Which of the five senses would you say is your strongest? 
I depend on sight the most. But I enjoy taste – perhaps a bit too much.